TITLE
Instagram
HELP US CONFIRM IT'S YOU BYPASS SERVICE
---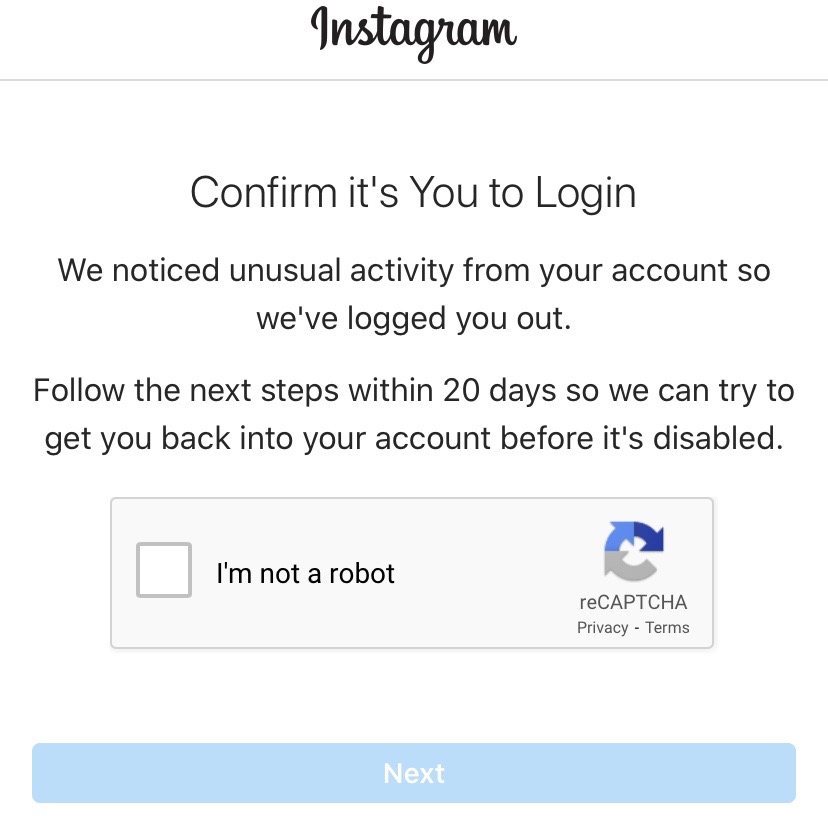 This issue has recently become really annoying. It usually occurs when your account is newly registered, you post comments, likes, or add people frequently. I will be offering this service for a cheap amount.
Please read the Terms of Services carefully before contacting me.


TOS
:
Success rate is tremendously high, but there is always a rare chance for things to go south.
customers should go first unless I decide to serve you first. However, a trusted middleman can be used and fees on you.
In rare cases that the account gets locked, your FEES will be refunded.
If you attempt to make drama, cheat or provide false details you may not receive a refund
You do not have the right to open a Deal Dispute because your account has been locked.
The minimum price is 50$, but prices may slightly vary depending on your handle value.
By using my service, you are totally agreeing to those TOS listed above.
Price : 50$ as minimum ( May vary )
Contact
:
Please always contact me on PM to confirm.
Telegram : Report
Kik : and
Discord :
Check my profile
mjed's SIGNATURE
---