TITLE
Cruel World | Borrowed Time 01
---
Had a clothing brand in the works for some time, Posting here to get feedback along with general interest and thoughts.
Please post constructive feedback or thoughts on the design as a whole.
I will only be releasing 1 or 2 colours, with some exceptions for exclusive 1/1 versions of this design.
The piece is called 'Borrowed Time' and reflects upon the tragedies going on around the world, symbolising that there is not much time left before there needs to be a change. Also included you can see a burning world, and overall I think that the design replicates the brand name 'Cruel World'.
Not sure on a drop date however shipping will be Worldwide, and will be available on a Black T-shirt
Design (in multiple colours):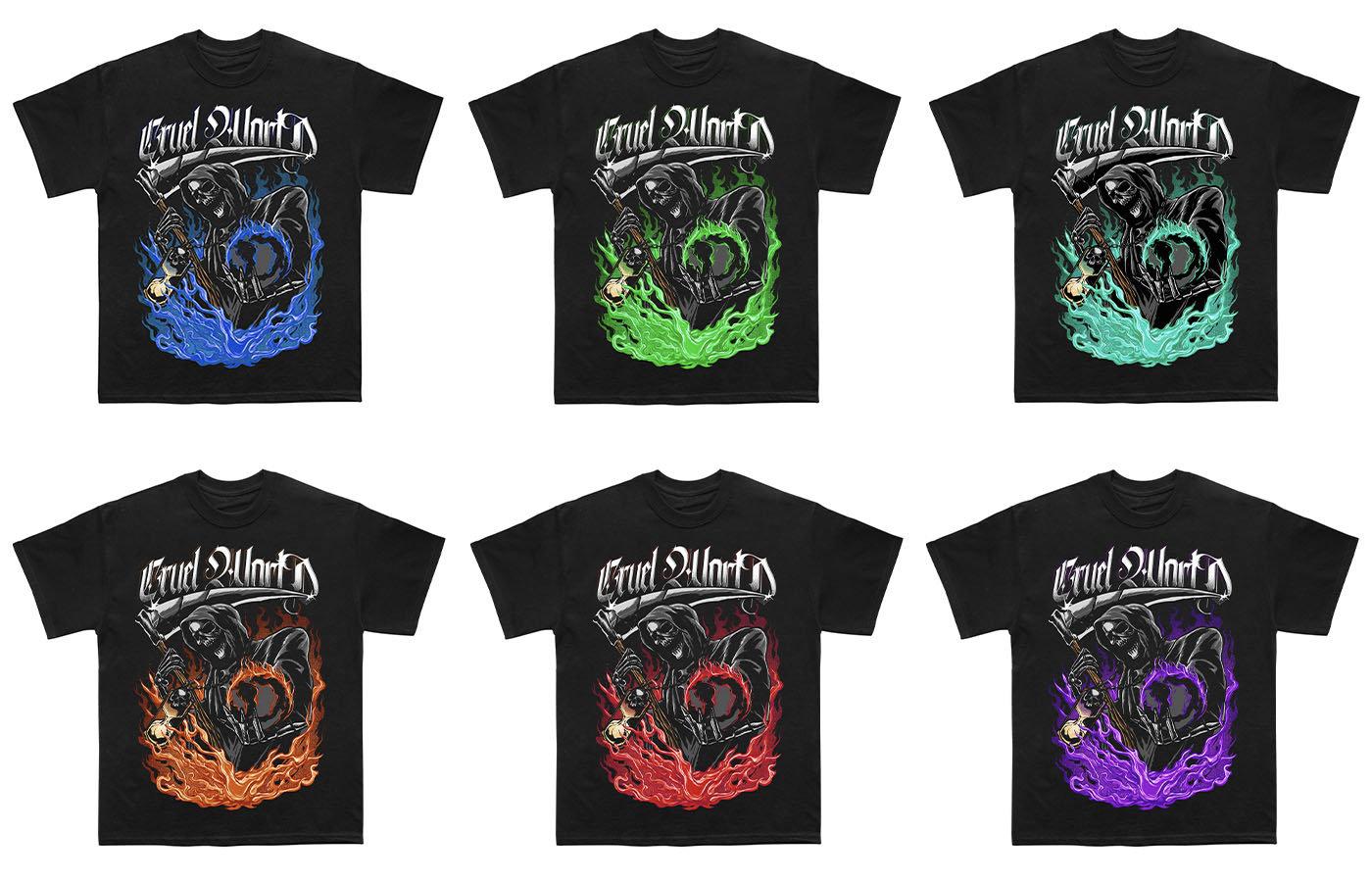 Will be dropping red and purple on release, the rest will be sold as 1/1 exclusives at a premium price.
Full size range will be available.
lmk your favourite (designed by me in collaboration with another designer)
_'s SIGNATURE
---